After Stealing Her Content, Anigye One TV Disrespects Actress Kisa Gbekle Big Time Again – Watch Video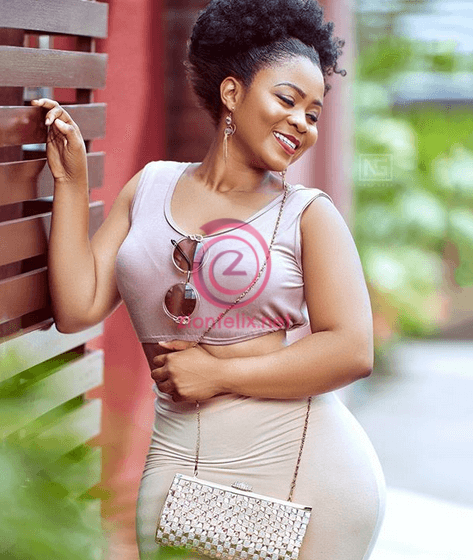 Ghanaian actress and producer, Kisa Gbekle has said she was disrespected by some officials of Anigye One TV after the illegally showed her movie.
Yesterday, Kisa took to her Instagram page to issue a stern warning to the television station after they showed her 'Thank God It's Friday' movie without her consent.
She prompted them to prepare to meet his lawyer who would serve them with a writ of sermon.
READ ALSO: It Is Cool To Sleep With A Lady Before Giving Her A Movie Role – Ola Michael Explains
Kisa wrote: "Anigyie3 one tv I have not given you my movie "Thank God It's Friday" right to show on your Television. So please be ready to hear from my Lawyer.."
In a video sighted by Zionfelix.net, the actress stressed that it is unlawful for the television station to show the movie when they do not have the right to do so.
She further revealed four channels that have the exclusive rights to show her movie. African Magic, ROK 3, GHOne and Joy Prime were the stations she mentioned.
READ ALSO: Music Group, Dead Peepol Caused Kwaisey Pee's Ban At Kessben FM And TV – Here's What Happened
Kisa Gbekle said she invested much money in the production of the move—so she won't sit aloof for people to infringe on her copyright.
Kisa added that her outburst was not to look for hype on social media—but she wants the right thing to be done.
She also talked about the poor reception she received after she called a phone number of the television station in question.
Watch the video below.