Check Out The Full List Of Winners At The Recent #GhanaTwitterAwards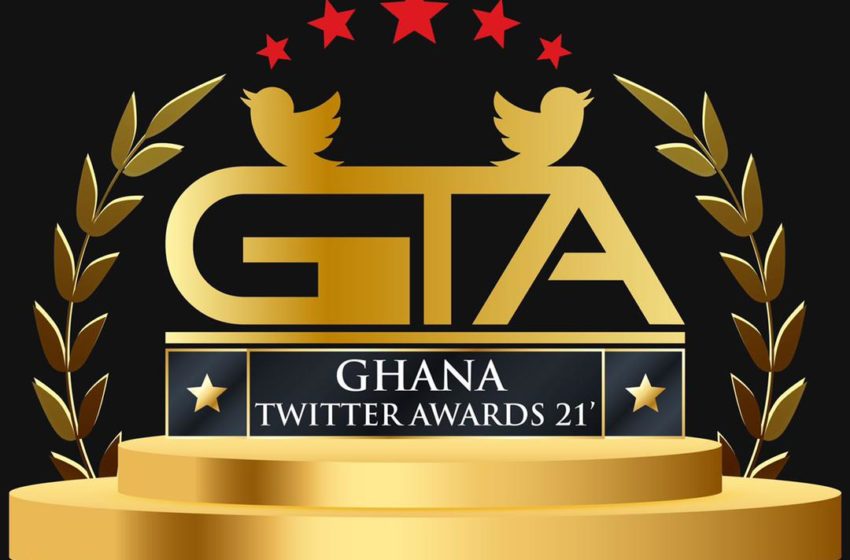 Over the weekend, popular Twitter influencer, Beno SarkCess aka BenopaOnyx1, and his team put together the first-ever live edition of the famous #GhanaTwitterAwards.
The awards scheme has been a virtual type in the last two years but it was moved to reality this year and it was a huge success for a first-time show.
READ ALSO: If You Have Big Nyash, You Will Never Go Hungry' – Hajia Bintu Says As She Releases Fresh Video Flaunting Her Tundra Bakka
The event was hosted at the Tenko Plaza Hotel, East Legon and it was a sold-out show before the date the award show was slated to take place.
Among the prominent entertainment personalities who passed through during the awards were Comedian Waris, blogger Kobby Kyei.
READ ALSO: From The Streets As A Barber And Taxi Driver, Adom FM's Mike 2 Graduates From The University With Master's Degree
There were also performances from top music acts like Black Sherif, Kofi Jamar, Herman Suede, Benerl of 'Dont Cry' fame, Teley Music, Spooky Maniac.
For a show that had almost all the top guns on the Ghanaian Twitter space in attendance, it was not too shocking to see the hashtag #GhanaTwitterAwardsT be number one on Ghana's Twitter trend list for more than 24 hours.
Below is the full list of winners. Kindly check it out
➖Motivational tweep of the year– @Kayjnr10
➖ Finest male tweep of the year- @Jay_Sterling
➖Overall finest tweep of the year- @xx_howdy
➖Overall parody account of the year- @Opresii
➖The most engaging tweep of the year-@Kayjnr10
➖Male football banter of the year– @Opresii
➖Female banter of the year – @elly_serwaaa1
➖Most engage tweet of the year-@cyril__kay
➖ Trend promo team of the year– @A1Influencers
➖Catfish of the year – @Etwepaa
➖ Best sex therapist of the year -@marie_koomson
➖ Nonfa Tweep of the year-@unrulyking00
➖Group of the year – @BunDElena [ Twitter HQ]
➖Political influencer of the year-@AnnanPerry
➖Religious influencer of the year-@sikanikwame_
➖Health influencer of the year-@GeorgeAnagli
➖Music promoter of the year-@Donsarkcess
➖Blogger of the year– @Sikaofficial1
➖Artiste fan base of the year– @SarkNation1
➖ Most creative tweep – @Opresii
➖Photographer of the year -@__theSeyram
➖ Best bet tipster of the year– @LilMoGh
➖Wackiest bet tipster of the year-@Jason_gh1
➖Youtuber of the year– @kwadwosheIdon
➖Overall coolest tweep of the year–
@Efua_1122
➖Overall football banter of the year-@Opresii
➖ Male coolest tweep of the year– @Kayjnr10
➖ Philanthropist of the year– @TracySarkcess
➖Male business tweep of the year-@SneakerNyame_
➖ Female business tweep of the year–
@Shitologygh
➖Twitter best Couple of the year–
@Kuame_Oliver and @IamVerlardean
➖The Overall tweep of the year 2021-@SneakerNyame_
➖Most promising female tweep-@IamVerlardean
➖ Most engaging Twitter celebrity of the year – @Nikkisamonas
➖ Most promising male tweep -@ghanayesu_
➖Funniest female tweep of the year-@elly_serwaaa1
➖Funniest male tweep of the year– @Opresii
➖The overall funniest tweep of the year-@Opresii
➖Diaspora tweep of the year-@__Sharyf
➖ The honorary award – @silanemGh
➖Female influencer of the year-@elly_serwaaa1
➖Male influencer of the year-@gyaigyimii
➖The overall Influencer of the year award- @gyaigyimii