Hajia Bintu's Fresh Photos Flaunting Her Mountanious B*tts In A Tight Dress Gets Massive Endorsement From Nigeria Comedian, Mr Macroni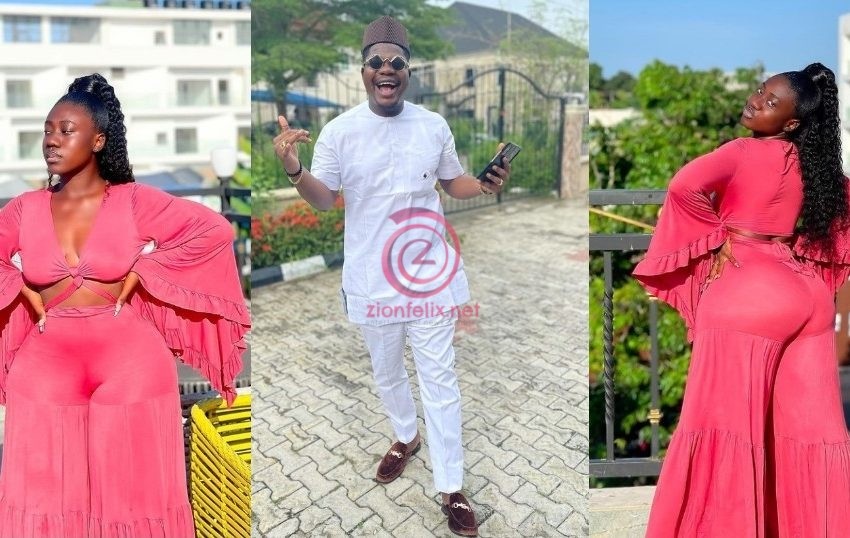 The huge back of beautiful and curvy Ghanaian TikTok Star, Hajia Bintu has just got her across the borders of Ghana into neighboring Nigeria.
Some fresh set of photos of Hajia Bintu, known in private life as Noami Asiamah has caused popular Nigerian comedian Mr Macroni to endorse her with his popular catchphrase.
READ ALSO: VIDEO: Dr UN Lands In Fresh Trouble As Family Chase Him For Allegedly Impregnating Their Daughter In SHS
The photos which have Hajia Bintu rocking a tight red top and down caught the attention of Mr Macroni easily.
Sharing the photos of herself showcasing her mountainous b*tts as usual, she added the caption; "Sometimes you have to just let go and see what happens".
Reacting to the photos after he stumbled on it, Mr Macaroni landed in the comment section with the comment; "Fantabulous".
See screenshots below…