I Didn't Succumb To The Pressure To Diss Flowking Stone And Okyeame Kwame – Phaize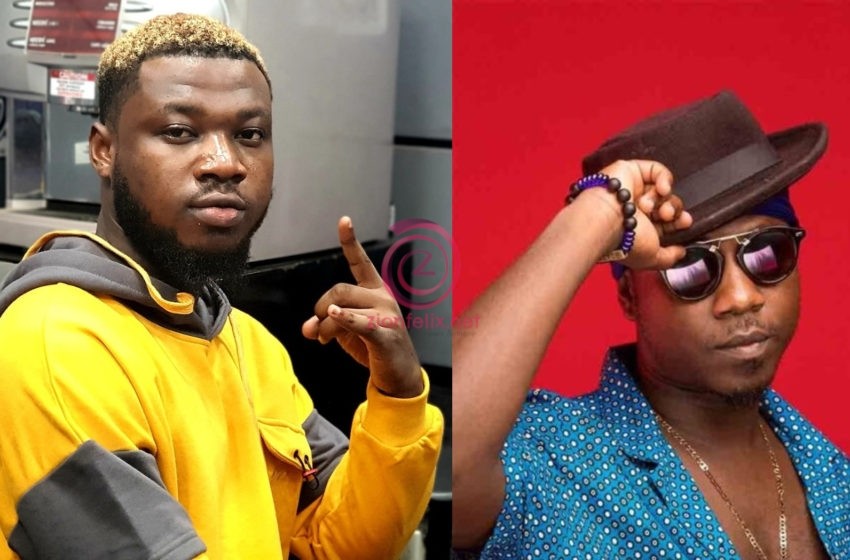 Phaize has opened up on how he was pressured to diss Flowking Stone and Okyeame Kwame.
Speaking in an interview on Angel FM which was monitored by Zionfelix.net, the enterprising rapper revealed he was pushed to diss these popular rappers who are from the Ashanti Region.
According to him, the pressure stemmed from their unwillingness to support budding talents in the region some time ago.
Phaize said he didn't succumb to the pressure despite its intensity.
READ ALSO: Ernest Opoku Finally Reacts To Brother Sammy Claims That He Taught Him How To Sing; Says He Is Very Childish (+Video)
After staying on his grounds not to diss them, he was marvelled when Flowking Stone called him to be part of a project he was working on.
He also mentioned the lack of unity among 'Kumerica' musicians some years ago.
Watch his statement in the video below.