Mzbel Finally Apologizes To Bola Ray In The Wake Of The Fake Write-up Brouhaha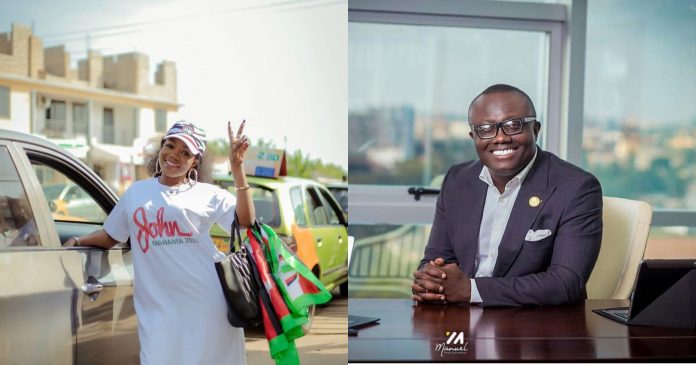 Popular Ghanaian entertainer, Belinda Nana Akua Amoah, widely known as Mzbel has finally apologized to the CEO of EIB Network, Nat Kwabena Anokye-Adisi, popularly known as Bola Ray following her mistake of sharing a fake write-up that was purportedly written by him.
Taking to her Facebook wall, Mzbel said that she was apologizing to Bola Ray because she wanted to protect the safety of her kids, family, workers, and business.
READ ALSO: Asamoah Gyan, Twellium Ghana Surprises Sammy Adjei With GHS 10,000
She also made the point that her decision to share the fake write-up was not born out of any form of malice but she only did so because the post in question had earlier been shared by a lot of people online.
Mzbel's controversial apology note reads in full: "For the safety of my family, children, and workers, I apologize to u Bola my long time friend for sharing a political post about u that hundreds of people have already shared. Now please can we move on? My birthday is 2 days away, enough of the threat!…. Asè"
See the post below