Mzbel Turns Chief Priestess For 'Sheggy' Reasons – Watch Video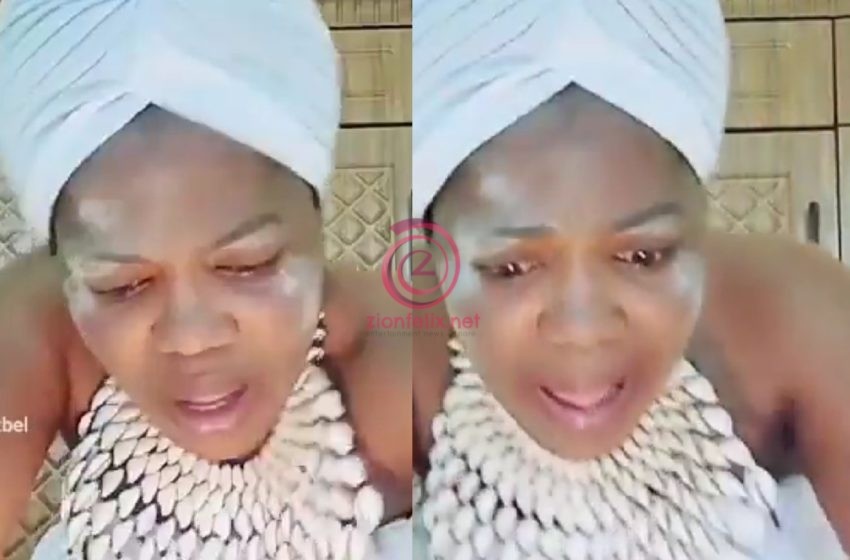 In the era where social media app Tiktok is literally taking over as one of the most used apps, it appears every entertainer is trying had to make him/herself relevant on the Chinese app.
The latest Ghanaian entertainer who has decided to join the bandwagon is hibernated singer/music producer/ manager/presenter/ entrepreneur, Belinda Nana Akua Amoah aka Mzbel.
READ ALSO: "It Has End In Tears" – Shemima Tearfully Announces Her Current Relationship With Ali Of Date Rush (+Video)
Not long ago, she took to her Instagram page to share a rather controversial but yet very creative video to did on her Tiktok to create some amusement for her followers.
In this video, Mzbel acted like a fetish priest because she was apparently broke and needed money badly.
Mzbel is seen clad in white attire with white powder all over her face. She went ahead to hilariously"chant" that she wanted a sugar daddy who will pay off all her bills.
Watch the video below