'No One Should End Up In Jail' – Medikal Says As He Sadly Recounts Moment He Saw Someone 'Shitting' Infront Of Him In Jail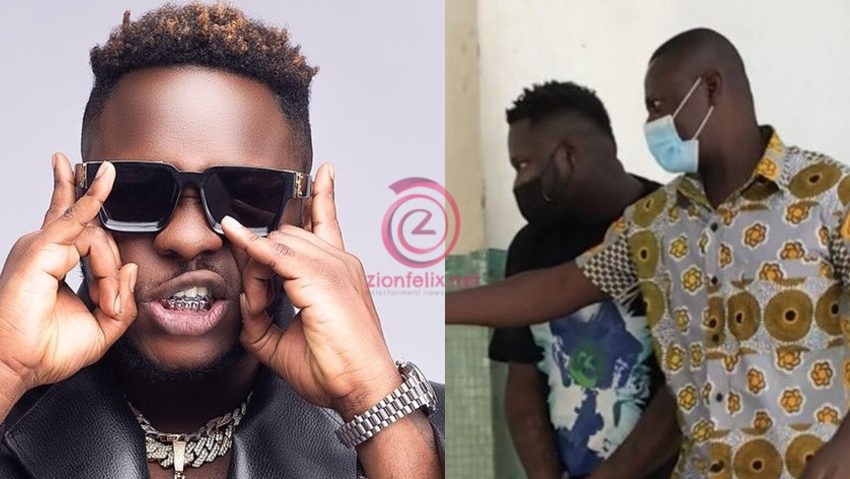 AMG Business rapper, Medikal has taken to social media to state that he feels people must not end up in jail because it is a terrible place to be.
The award-winning rapper who was recently remanded by an Accra High Court for brandishing a gun on his social media page said in his tweet sight by zionfelix.net that people should be extra careful so they don't up in jail.
READ ALSO: Journalist Albert Sacked; His Former Boss Details Reasons For The Sack
According to Medikal, there is no VIP section in jail regardless of who or the huge sums of money one has in his bank account at the time he/she is jailed.
He recounted how he woke up one day up to an unpleasant smell because an inmate decided to shit right in front of him.
His full tweet reads: 'There is no VIP section in jail, when you wake up to see an inmate taking a shit right before your eyes in the same room with the smell and everything, you will cherish freedom. Be extra careful in this life,no one should end up there, it's not a place to be !'
There is no VIP section in jail, when you wake up to see an inmate taking a shit right before your eyes in the same room with the smell and everything, you will cherish freedom. Be extra careful in this life,no one should end up there, it's not a place to be !

— EL CHAIRMANO (@AmgMedikal) November 15, 2021