Rev. Obofour And Wife Share Adorable Family Christmas-themed Photos Online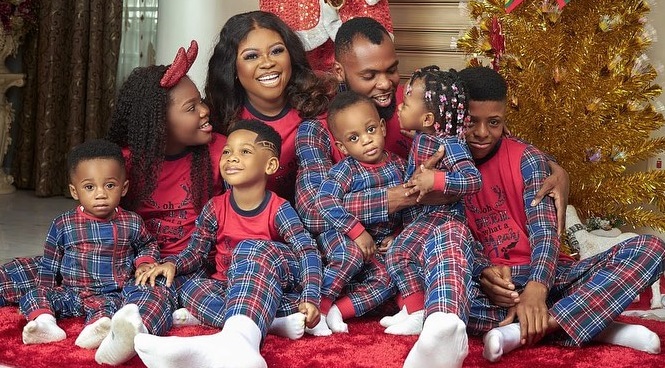 The leader of the Anointed Palace Chapel, Rev. Obofour, and his beautiful wife, Obofowaa have shared some stunning family photos online to wish all their loved ones a Merry Christmas.
Obofowaa took to her Instagram page earlier this morning to share the nice family photos that have them beaming with smiles to send out a special message to all the people who have followed them over the years.
READ ALSO: Funny Face's Baby Mama, Vanessa Shocks Netizens As She Reveals She Is Happily Married To A New Man – Watch Video
She captioned the photos: "Being with my family this Christmas, is the best present I ever wished for. I feel the warmth and joy of being home with all of you! Merry Christmas. Cookies and sweets in every corner of the house! That's how it smells Christmas with family!Merry Christmas 🎅 🎄 ❤. From the Antwi's Family."