Violence Mode! If You Insult Me, I'll Insult You – Bridget Otoo Tells Critics Of Her Women Sports Comment (+ Screenshots)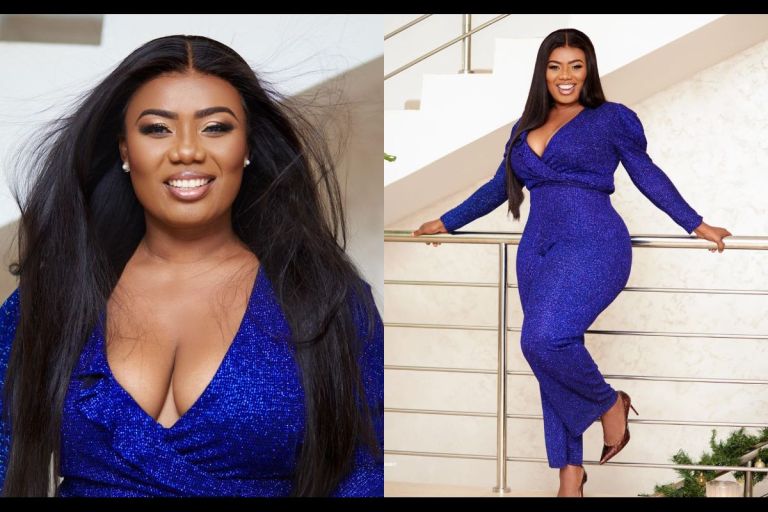 Freelance Ghanaian media personality and businesswoman, Bridget Otoo is currently in violence mode.
The former TV3 presenter who is very active on twitter has threatened to match anyone who insults her on the bird app due to some comments she made about transgender women.
READ ALSO: "She Won't Get It Until She Has Her Own Child" – D-Black Hits Back At Bridget Otoo For Dragging His Daughter Into Their 'Beef'
Yesterday, the outspoken Bridget Otoo called for a creation of a sports discipline for trans women so that they can compete separately from women sports.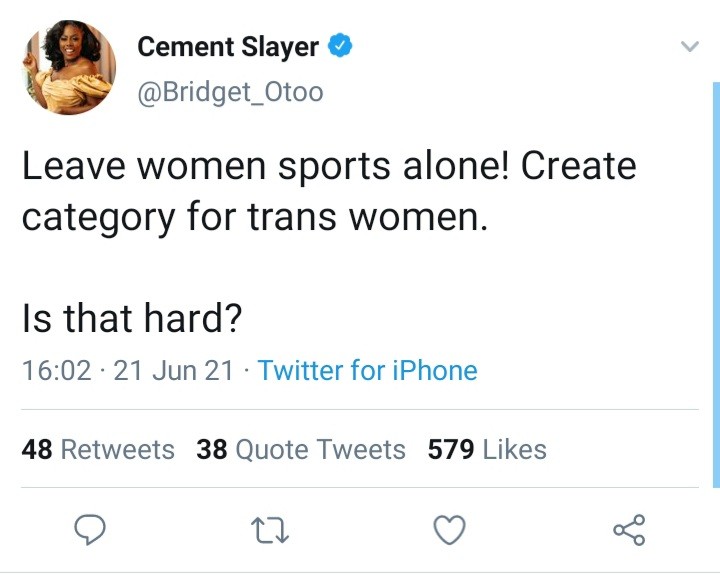 The comments didn't go down well with members of the LGBTQI community and some have reported to attacking her.
In a defense tweet about an hour ago, Bridget Otoo has threatened to insult anyone who insults her because of the comments she made.
READ ALSO: Praye Tietia Tells John Dumelo His Piece Of Mind For Inciting Violence During December 7 Polls
"If it is insults you would use to counter the fact that I said women sports should be left alone and trans women should have a category then don't worry.
I will match your insults!! Like you I don't let it slide, so let's play. Mtseeeew," she tweeted.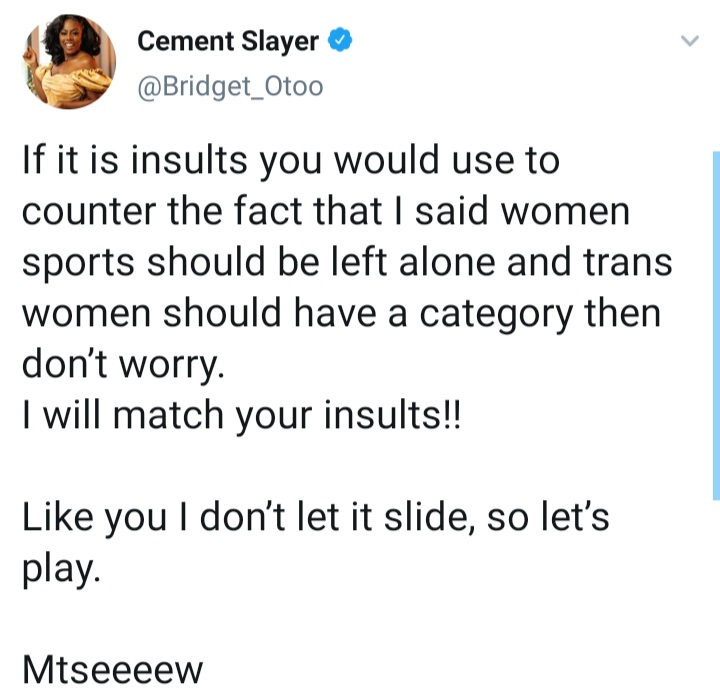 In another tweet, Bridget Otoo called on women who want to insult her to go ahead and let them wash their dirty linen in public after which they will all play victims.